Reduce your costs by adopting an 'infinitely better' service provision
One of the quickest ways to reduce costs is to reduce your supplier base. At bespoke we offer a comprehensive number of auxiliary services to accompany our core cleaning resource.
In working closely with carefully selected and proven supply partners, we provide soft services that gives you synergy and real cost efficiency benefits by taking out the headache of managing different suppliers. All our supply partners have worked alongside bespoke for many years, sharing the same company ethos in providing a service of excellence in a sustainable manner.
For expert advice on services available, please get in touch by following the link below.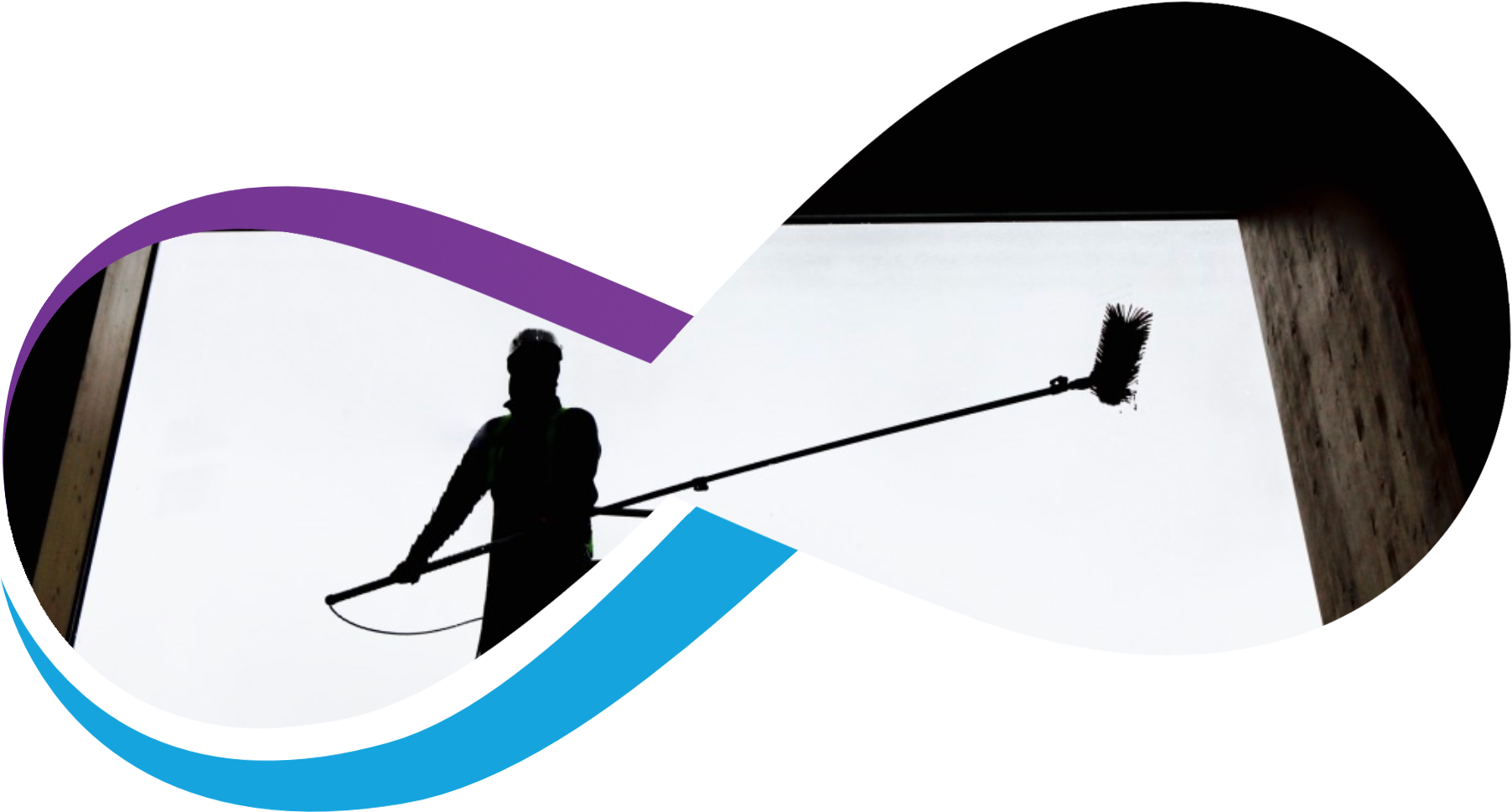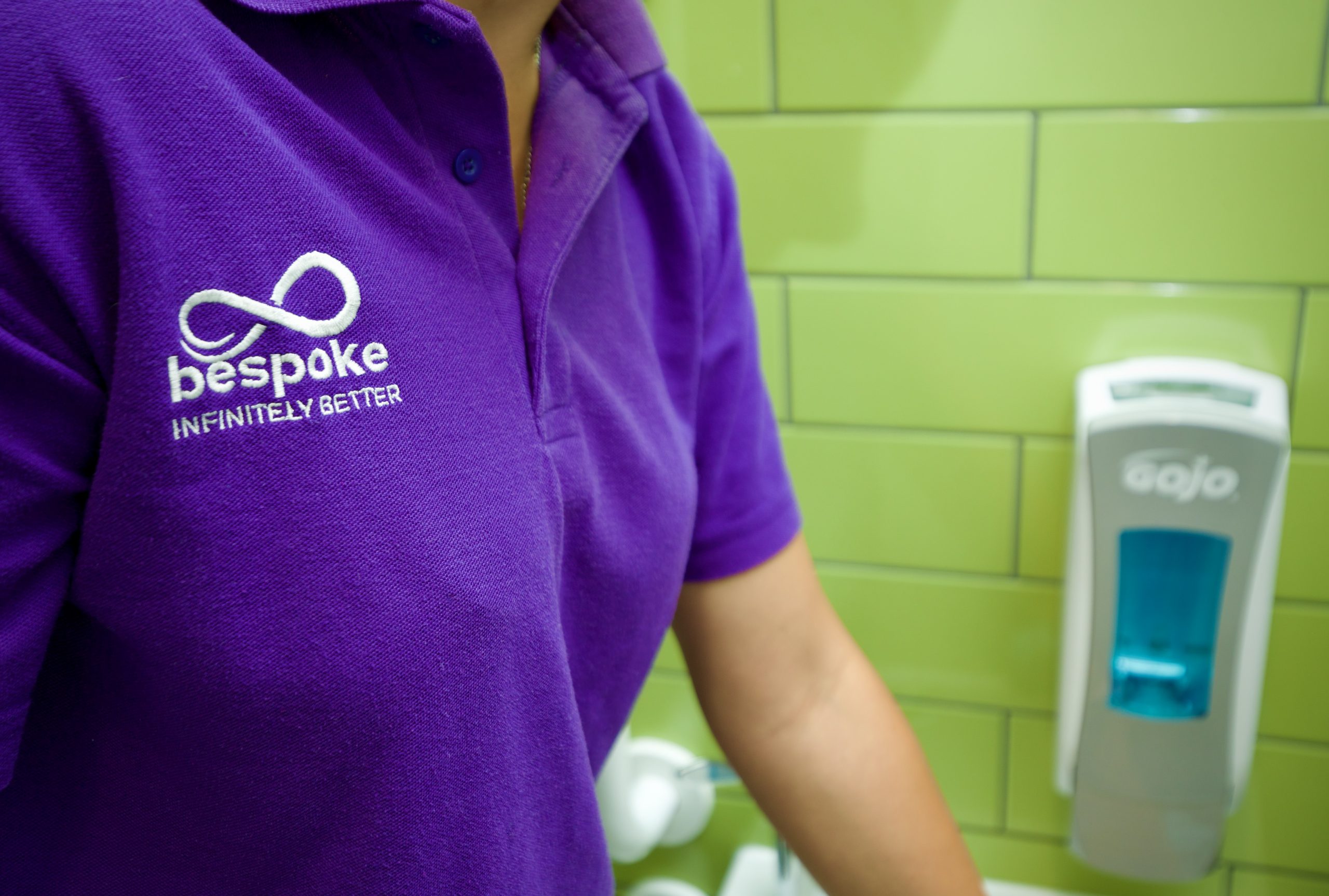 Washroom services
Make your washroom a thing of beauty
Your washroom makes a statement to all building users, telling your staff and customers how you run your organisation and how you want to be perceived. By providing a clean modern washroom with the latest hygiene technology, enables everyone to have a positive feel enhancing their daily routine and optimising their performance.
With this as a key driver in building management, let bespoke manage all your washroom requirements, from feminine hygiene products to water management systems, air care devices to hand care systems, hygiene waste services to medical services and baby changing services to vending machine services.
Janitorial services
Never run short of the most important things!
Take the headache out of ordering paper and soap products for your building!
Let bespoke manage all your consumable and janitorial products ensuring stocks never run out and products are always on hand. With our new electronic consumables management system powered by Culverdocs, we will manage your stock control and future orders ensuring no over ordering or overspends on one of your buildings largest budgetary spends.
Get in touch for more information about our Culverdocs management system and how we can optimise ordering, delivery and stock control.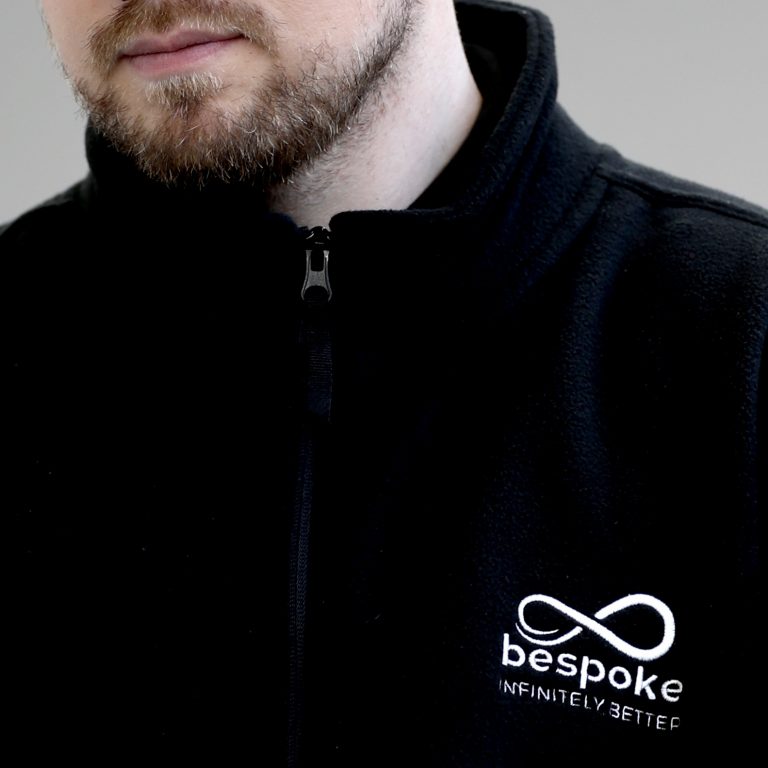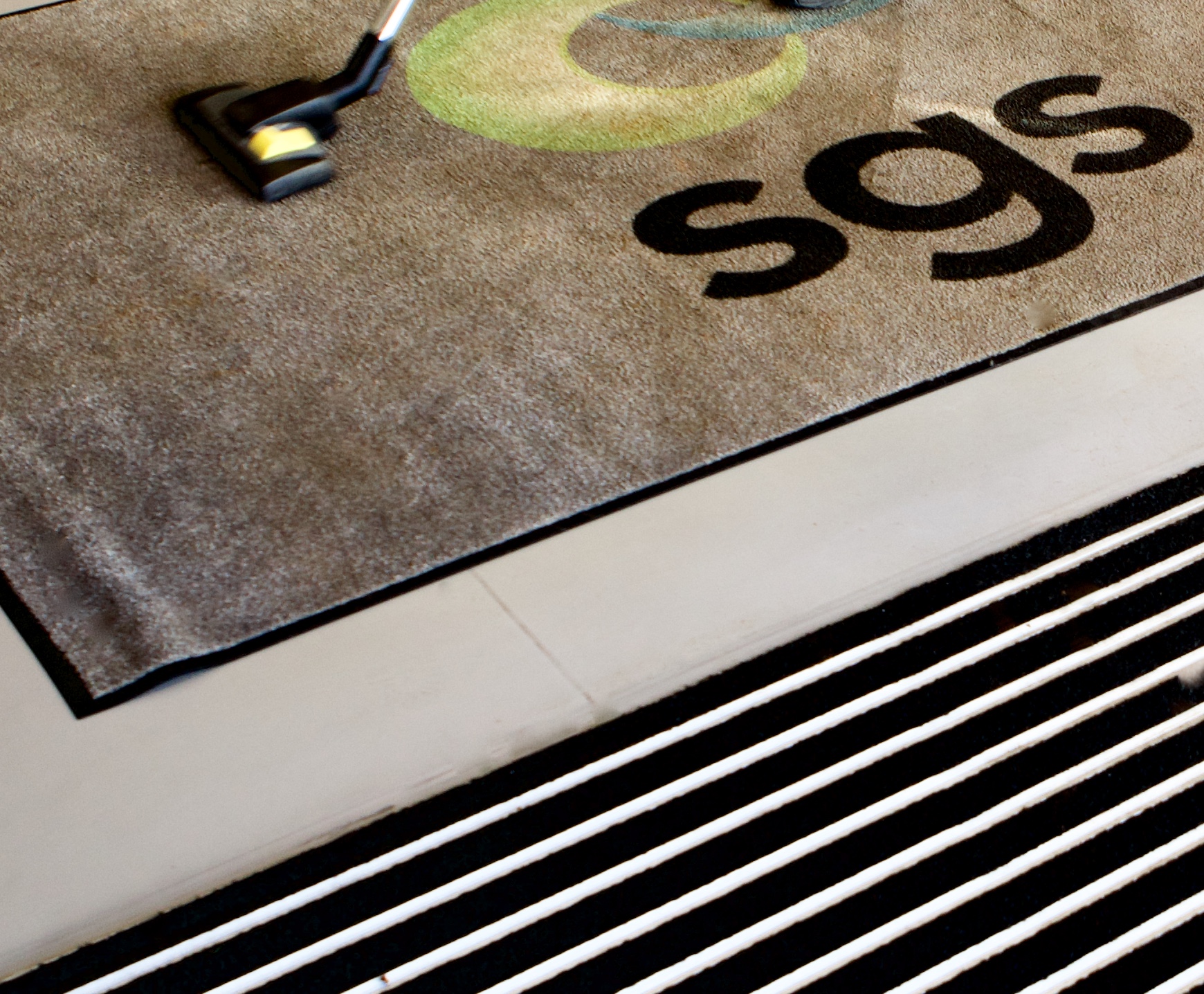 Matting solutions
First impressions count
Enhance your brand awareness and make your building a safer place by adopting a planned matting strategy.
Let bespoke assist you in choosing an effective matting solution that reduces the risk of slips and falls and increases your brand awareness by promoting your company through logo and designer mats giving you an infinitely better business profile.
Choosing the right matting strategy not only gives you a cleaner building by reducing excessive dirt and grime being trafficked into the building, it also has a huge positive bearing on potential Health & Safety risks. A carefully planned and professional approach will massively reduce the chance of slips and falls ensuring a safer place for employees to work and negating potentially expensive and time-consuming accident claims.
Choose from many different stylish designs, sizes and fabric types, all being environmentally friendly with most incorporating recycled materials in their manufacturing processes. Bespoke logo mats are available incorporating your company logo, emblem or a simple message welcoming visitors to your building.
Mats are laundered and changed on agreed frequencies keeping costs within budgetary parameters and always ensuring a vivid and colourful appearance.
Get in touch for more information on our range and suitability for your business requirements
Pest control
Don't let pests be a nuisance to your building
Pests come in all shapes and sizes, from the very smallest paper mites and fleas to vermin such as mice, rats and pigeons. But they all have one thing in common, the potential to impact on the wellbeing of your employees and have a real detrimental effect on production and efficiencies within your business.
bespoke in tandem with its supply partner offers a professional approach to alleviate pests in the first instance and create a specific treatment programme to eliminate any future occurrences.
Being a national provider, in most cases a technician can attend site within 24 hours to identify the problem and provide a cost-effective solution. As part of any treatment programme visit frequencies are agreed with electronic monitoring and reporting systems in place for each visit ensuring conformity to the programme.
All technicians are highly trained and certified 'pest controllers' who offer a range of unique, innovative and non-toxic solutions to control pest activity and provide on-going protection.