We are passionate about our business and strive to be infinitely better in all that we do.
But ultimately it is what our clients' think that matters as they dictate business development and future growth by their decision to initially appoint bespoke then continue to work in partnership through contract extensions or re-awards.
At bespoke we are proud to work with some fantastic clients across many sectors, with diverse requirements that we encompass for them to fulfill their business needs. We work with clients both big and small from local stand-alone companies to larger multi-national and global enterprises. We have worked in rewarding partnerships with many of our clients' over several years, in the process creating valuable mutually beneficial collaborations and business synergies.
Please take a minute to read what our clients' think as this will give you an insight into the way we operate and the commitment that drives us forward. After all, it may be a deciding factor in you choosing bespoke as a potential future supply partner when you next procure your cleaning or facilities contract.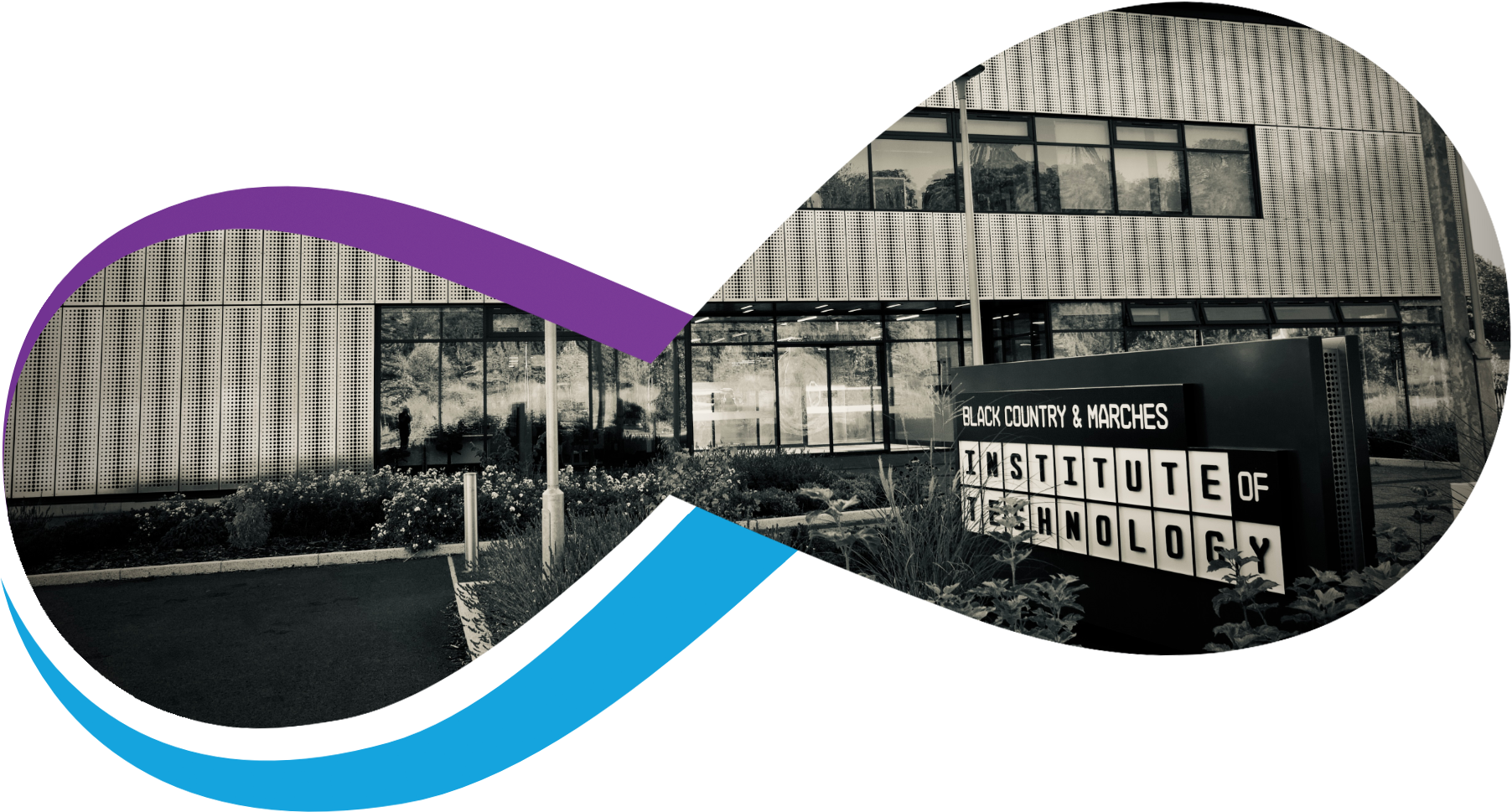 Helen Tonks
Estates and Environment Manager
Cirencester College
We have worked with bespoke for several years: communication between the College and bespoke managers has been effective and efficient. Problems are dealt with promptly and efficiently and extra requests, especially through the Covid-19 pandemic, have been resolved without issue. Thank you!
Terry Mann
Senior Building Manager
Knight Frank
bespoke have taken on a new contract at one of my buildings and I have found the service and support to be excellent. The standard of cleaning has been very good, along with the communication with the management team.
Leanne James
Senior Support Officer
Ormiston Sandwell Community Academy (OSCA)
I am extremely happy with the service we receive as an Academy from bespoke. Kerry and her team do a wonderful job and Lesley keeps in regular contact with me. We have a very good working relationship and I know that they are only on the end of the phone or email should I have any queries or requirements. Since the pandemic began, both Lesley and Kerry have worked with us to ensure the school is kept as clean and safe as possible and I honestly cannot fault their commitment to both the school and its students. In the rare event we have any issues, Lesley is always on site to look into things and report back to me. Any additional requests we ask for (such as deep cleans etc) have all been implemented quickly and with minimal issue.
Paula Exley
Building Manager
Knight Frank
bespoke have been on board since the first quarter of 2021. The service, frequent catch-up meetings and timely communication has been excellent. They are an asset to the site!
Jacquie Peachey
Facilities Engineer
Ultra
As a bespoke customer I would like to say that management of the cleaning contract has become very easy. Communication is simple by phone and email, ensuring additional requirements are implemented quickly. Regular site visits by Area Mangers and monthly meetings are also very useful. Having the customer portal ensures legislation is met and all documents and updates relating to the contract are contained in one place.
Michael O'Brien
Estates Maintenance & Services Manager
Dudley College of Technology
I have met with a painting and decorating contractor, Ian Williams Painting and Cyclical Decorations to show the company some rectification works at Evolve and Dudley. The gentleman, Peter Norton, was absolutely amazed at the extremely high quality of cleaning at both sites. It was a pleasure to have confirmed what I already know is the best, by a totally independent person, how outstanding our cleaning is. Peter is from London and has links to Warwick college in terms of decorating. Thank you all, please keep up the excellent work.
Nigel Richings CIWFM CIPS
Facilities and Office Projects Manager
Alliance Pharmaceuticals Ltd
bespoke Cleaning Services have been cleaning our building in Chippenham since July 2021 and have reacted in a very positive manner to our requests and contract changes. The cleaning standards for a pharmaceutical company are not always easy to meet and coupled with the changing guidance due to Covid 19 it has been a learning process for both of us and one that I can truly say has settled into a clean office that meets our exacting standards. The backup from the bespoke management has been excellent and the introduction to a new cleaning system, 'Aquasmart' has reduced our need for chemical cleaning products. I have no hesitation in recommending the company.
Alan Hastings
Facilities and Office Projects Manager
Stratford College
The College is very grateful for your continued hard work and efforts. Your role, particularly during the pandemic, has been vital in helping keep staff, students and visitors safe. You have all played a key role in helping maintain and improve the image of the College. I accept that this at times has not been easy, with continued refurbishment works going on at pace across the campus, but you and your team have continued to maintain a good standard of cleanliness around the College. That work may go overlooked by many staff and students, continued effort, and on behalf of the team here at Stratford I wish you all a Merry Christmas and well-earned break.
We have used bespoke for all our cleaning services for over five years. During this time we have found them to be reliable and good value for money, in a testing environment. They have been especially flexible during the pandemic and continue to make sure our schools are as safe and clean as possible.
Graham Jacklin
Facilities & IT Manager, WMG Academy
Just wanted to make you aware how superb your cleaning team have been over the Covid period. They were always great prior to this but during this difficult time they have really stepped up to the mark and kept us safe, for which my team and I really appreciate. Diane Fear throughout the day is like a 'dynamo' working to ensure everything is spotlessly clean and Covid safe. I am sure without Diane's efforts and the main cleaning team we would have seen a lot more Covid cases. Thank you to the bespoke cleaning team you are amazing
Garry Davies
Area Manager – Head of Operations, South Wales Fire and Rescue Service Headquarters
bespoke Cleaning Services were appointed by the College in following a comprehensive tender exercise to undertake the building cleaning requirements for Coleg Gwent for a period of 4 years. Their tender submission was not only competitive, but their thorough understanding of the requirements of the contract were quite evident and their professional and enthusiastic approach placed them very clearly as our preferred contractor… Following re-tendering of the provision, bespoke Cleaning Services have again been successful and will continue to provide our building cleaning services across our 5 Campuses…I would have no problem in recommending the services of this Company.
R D Bates
Director (Estates & Facilities) / Cyfarw, Coleg Gwent
I just wanted to drop you an email to let you know how happy I am with the work that Rita and Abu have been doing. This week, we have had a lot more people in the office unexpectedly. Rita and Abu have maintained standards and have managed to keep on top of regular cleaning, as well as touch cleaning throughout the day, despite there being more people in the office. Rita and Abu have worked really hard under trying circumstances and, although I have communicated my gratitude to them in person, I wanted to let you know, too. Overall, I have seen a massive improvement in standards since bespoke took over the contract and I believe this is due to the improved management which has given Rita and Abu the confidence to undertake their work effectively. Rita especially appears to have thrived with the added responsibility her new role brings and I value and trust her input when it comes to recommendations regarding cleaning in the office. Abu seems to be a lot happier and has also been doing a fantastic job.
Georgie Crayston
Office Coordinator , MAPFRE | ASSISTANCE
Many thanks for putting together the disinfecting regime into plan promptly when the lockdown started. We appreciate bespoke support in doing all the right things to make sure our workplace COVID-secure
Catherine Hitchin
Semtech EMEA Limited
We are pleased to have renewed the contract with bespoke Cleaning. The level of service has been fantastic from the Area manager and the cleaning team. During these challenging times bespoke Cleaning have been fantastic at helping us to reopen to the public safely
Laurence Gully
Assistant Head of Sport & Operations, UWE Centre for Sport
I just wanted to thank you for the excellent support you have personally provided us with during these uncertain times. You have engaged with us in a highly professional way and have responded quickly and efficiently to the changing landscape, helping to keep our students and staff safe. Please feel free to share my comments
James Paveley
School Business Manager, Matravers School
I just wanted to let you know that I am very grateful to the Bespoke team here at Kingstone whom have assisted in these unprecedented circumstances. Although the school contracted to Bespoke has closed, they have offered to work at our Primary school, which is part of our Academy and are deep cleaning this school in order that we can remain open for key worker children. They have also offered to attend during the Easter holidays to clean the rooms that will be used by pupils and staff as we are as per the Government's instructions remaining open. Please pass on our grateful thanks on behalf of the Academy.
Sharon Shough
Kingstone Academy Business Manager
Just like to say thank you so much for all your support this year. As always, Lidia and Jolanta both have done a great job here…In fact we have been happy for years since we started the cleaning contract with bespoke, so well done and keep up the great job!
Catherine Hitchin
Semtech EMEA Limited
bespoke provide Honeywell with tailored cleaning schedules that suit the sites requirements and are always willing to accommodate changes and additional requests. Communication can easily be done through Honeywell employees who can go directly to bespoke staff who are always approachable and polite to engage accordingly.
Steve Halfpenny
Site HSE Manager, Honeywell Hymatic
Satisfaction! That's what you'll get when you hire bespoke Cleaning Services to clean your business. We've been utilising their services for years, and we've been nothing but satisfied. They have always provided excellent customer service anytime we've had an issue it has been promptly addressed. They are thorough and efficient, and they clean to high standards. Thank you bespoke Cleaning Services for the wonderful job you do.
Karen Morbey
Office Manager, West Midlands Growth Company
bespoke Cleaning offer a fantastic service at a competitive price. The staff we have from bespoke are brilliant and feel part of our own team of staff. Area Management and Head Office are also very hands on which makes this Company really stand out as approachable and have the drive to ensure quality service. I would highly recommend this company to any business or educational establishment.
Laurence Gully
UWE Centre for Sport
I just thought I would express how pleased I was with all of the works that were carried out on all the sites across the learning quarter during the Easter break. I carried out a conditioned survey on all sites during Easter so I had a real insight to what works were carried out. I would like to take this opportunity to thank Lisa, Bev and all the cleaners who worked so hard!
Stephen Greaves
Dudley College
I am extremely happy with the service we receive as an Academy from bespoke. Kerry and her team do a wonderful job, and Lesley keeps in regular contact with me. We have a very good working relationship, and I know that they are only on the end of the phone or email should I have any queries or requirements. Since the pandemic began, both Lesley and Kerry have worked with us to ensure the school is kept as clean and safe as possible, and I honestly cannot fault their commitment to both the school and its students. In the rare event we have any issues, Lesley is always on site to look into things and report back to me.
Leanne James
Senior Support Officer, Ormiston Sandwell Community Academy
I would just like to say a big thank you for the services you recently provided us on the Rhondda Cynon Taff Council Chambers in Clydach Vale. The communication and delivery of what was required was completed with the uttermost professionalism. The work itself was faultless and the operatives went above and beyond our expectations in the delivery of a full deep clean to all WC in the council Chambers. The attention to detail was second to none and we will be using bespoke Cleaning services as our first choice for Deep Cleaning services. Thanks again.
Steve Lewis
Project Manager, Brecongate Building Solutions
I am a firm believer of 'credit where credit is due' and I would like to say some kind words regarding the bespoke Cleaning staff that you have working at WMG Academy in Solihull. Since the beginning of, during and ongoing this unfortunate pandemic, your bespoke cleaners have worked tirelessly throughout ensuring that the whole Academy is clean and safe for all of our staff and students. I fully appreciate that this is their job and within their job description, however, I just wanted to make you aware that the team that you have working at the Academy do their job extremely well. thoroughly and with a smile on their faces every day... I have worked in many schools in the local area, and I am in my 4th year at WMG. During this period, I have not met such enthusiastic cleaners that seem to be really happy in their jobs, always have the time to say 'Hello' and never stop working... During this period for the necessity of ongoing cleaning due to Covid 19, the cleaning seems to be relentless. However, even before this, I have literally not seen Dedi stop working, accept to say 'Hello' and still works while he is asking how you are (as do all of the other bespoke staff) As mentioned, I fully appreciate that this is just their job and what they are expected to do, however, I do believe that going the extra mile should not go unnoticed. I would like if possible that they are made aware of their appreciation by all staff and students of WMG because their work is something that just gets done behind the scenes but minimises the possible dangers of this virus spreading around the school.
Andrew Harrison
Teacher of Design Technology, WMG Academy for Young Engineers
I would like to thank all at bespoke but especially Jane Boyle for all of your help and support in ensuring that all the cleaning needs for South Wales Fire and Rescue Service were met to a high standard during the COVID lockdown and continuing to do so with the new challenges that the virus has given us. Your help and flexibility has been much appreciated.
Lisa Anthony
Facilities Co-ordinator, South Wales Fire & Rescue
Following an extensive tender process City of Bristol College are pleased to be continuing to partner with bespoke Cleaning. In this challenging time, a quality cleaning team are key to ensuring the wellbeing of all those who come to the college and we know with bespoke we are getting that quality
Chris Gwynne
Facilities Manager, City of Bristol College
Jane always has a very flexible and willing approach to our needs here at SKF; during these unprecedented and hard times we have introduced additional cleaning on site which Jane has managed the resources for and put the right people in place to tick all our requirements. Jane has brought in cleaning staff from other local sites to cover for absences so that nothing goes amiss. Jane is a pleasure to work with and always at the end of the phone when needed
Laurence Hanley
Maintenance & Facilities Manager, SKF UK Ltd, Stonehouse
I just wanted to let you to know how much TRL appreciate the outstanding support that Trina and Rachel are providing during this very difficult and uncertain times. They both always do a great job but they have been truly amazing in supporting the workplace. Their professionalism, team spirit and can do attitude has really shined through once again. Please pass on our thanks.
Susan Oliver
Workplace & Property Services Manager, TRL TECHNOLOGY
Following the outbreak of COVID-19, this company was identified as part of the Energy sector and therefore essential to continue operations. At short notice bespoke were asked to carry out additional out of hours deep cleaning, followed by a change to their working schedules to carry out before work and midday cleans, culminating in securing extra hours with the addition of a full time cleaner on site doing continual sanitising of worksurfaces, eating areas, hand rails, door handles etc. Through their supply chain they were also able to supply additional cleaning materials to allow additional operator cleaning. The above situation evolved very rapidly as more became known on a daily basis and Bespoke were extremely accommodating in reacting to our increasing needs and essential to protecting our workers during these critical times. We have enjoyed many years of excellent service with bespoke and their team and they form an essential part of our operations team here.
Tim Beebee
Distribution & Logistics Manager & Site Lead, NOV
We have worked with bespoke for many years now. We have high standards across all our sites that they provide services for and they maintain and manage expectations at all times which is a credit to them. Our Account Manager is always on hand and responds to any queries immediately, we feel very valued and nothing is too much trouble for them.
Tracey Thomas
Central Services Manager, Space Engineering Services
New College have worked in partnership with bespoke since Jan 2015. We have found them to be very professional in all of the dealings we have with them, from the standard of cleaning through to dealing with the accounts department and management. We have always found them to be very responsive to our requests and are happy to work with us, if it's possible… they will always deliver. Nothing is too much trouble for our on-site team. Management are quick to respond to any issues. Very happy with service levels provided.
Zoe Beckett-Furnell
Health & Safety Manager, New College Swindon
I have been impressed by the level of professionalism we have received from bespoke Cleaning Services, be it with the management team or the cleaning personnel.
Richard Bettridge
Financial Controller, Internet Video Communications