Whatever sector you are in, we will provide an 'infinitely better' cleaning solution
Being a leading UK service provider dictates that we operate in many diverse sectors, managing the challenges of providing an 'infinitely better' service to encompass all your needs.
By leaving us to give you the cleanest building possible, we will allow you to focus on your daily business activities without worry, ensuring maximum levels of productivity and unhindered output.
Take a moment to look at the range of sectors we operate in and hit the 'learn more about' tab to get a more in-depth overview of our expertise in each sector.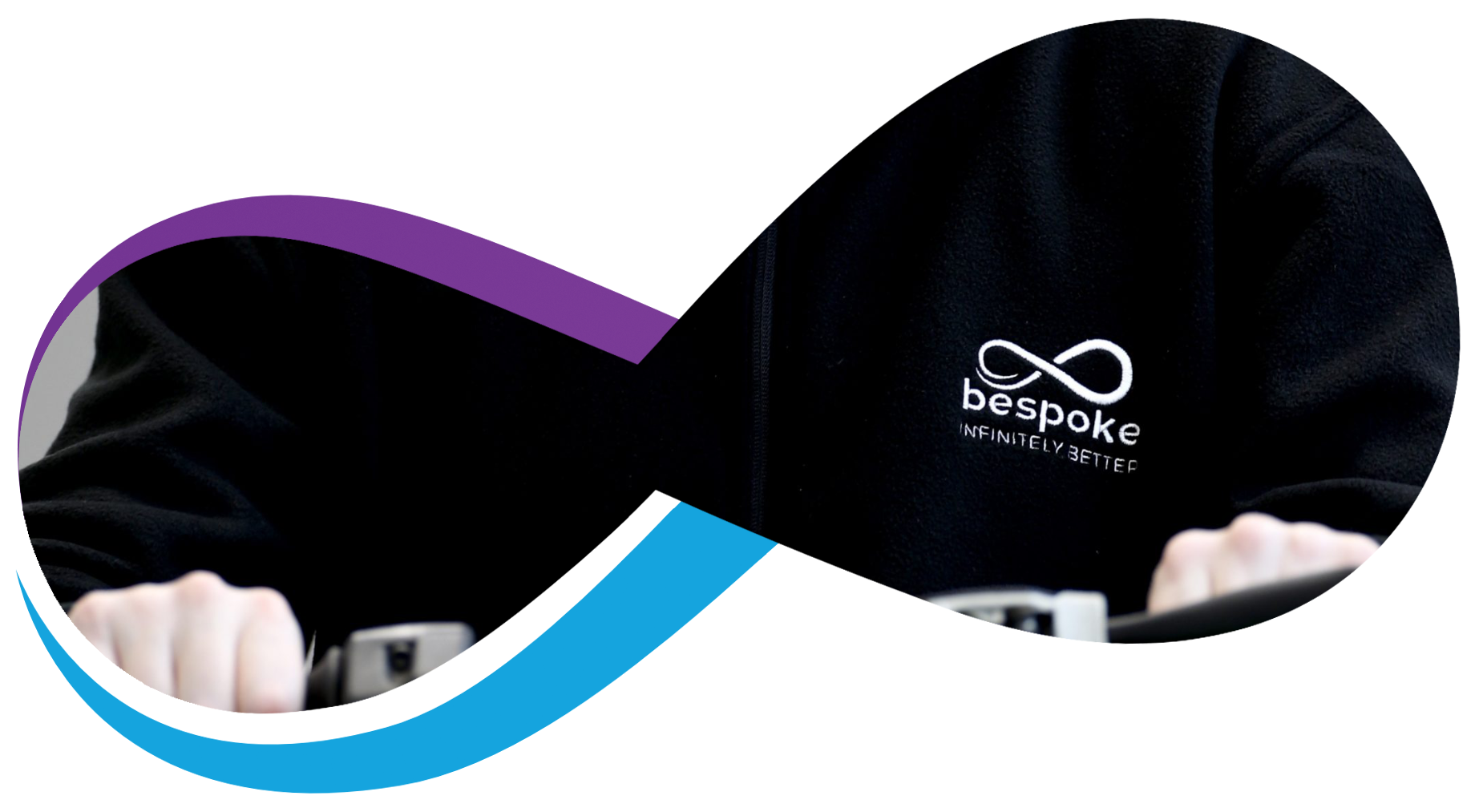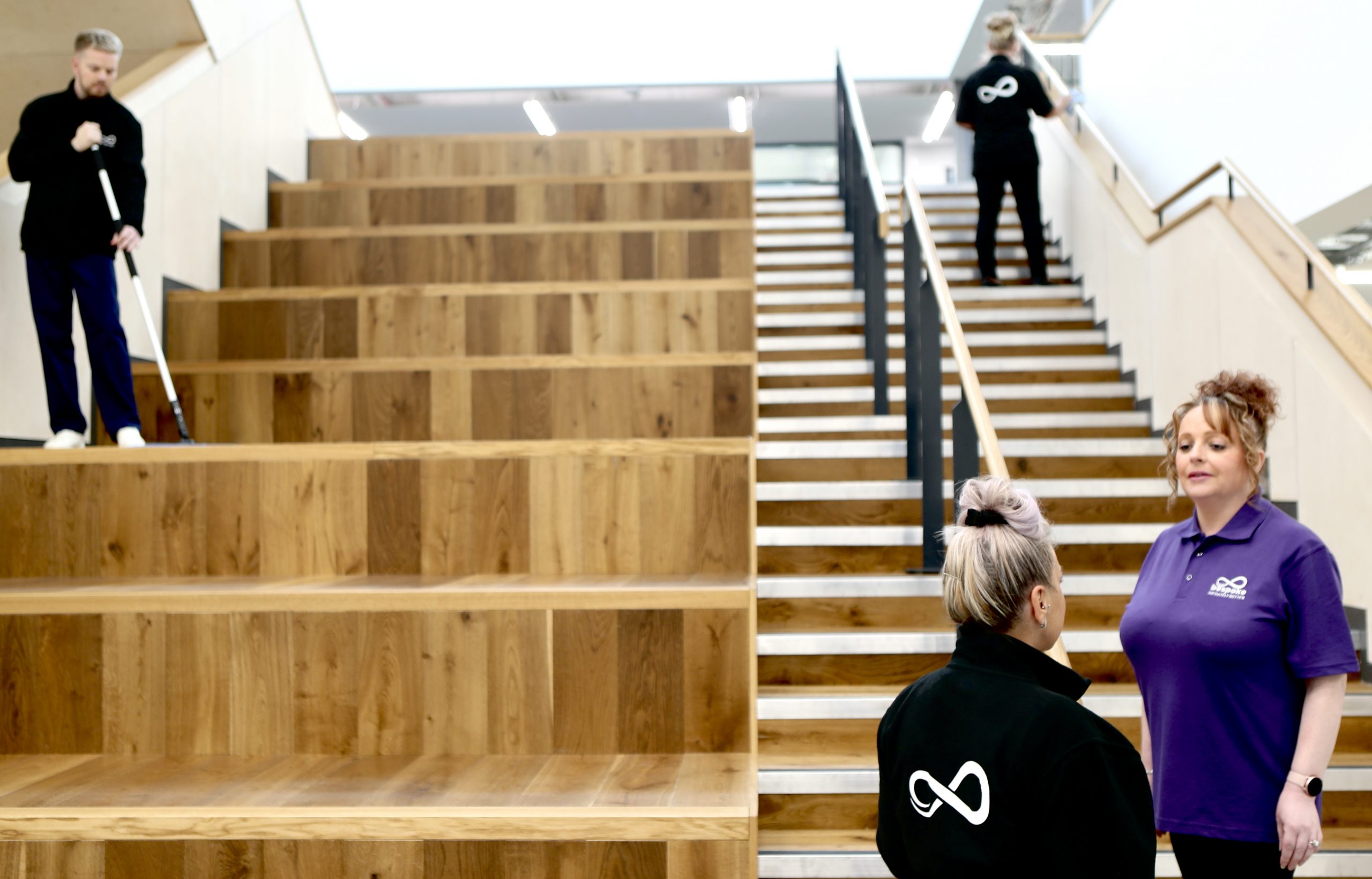 Educational
We made such an impression we had to create a new division
Being a leading provider of cleaning services to the educational sector, we have created a new stand-alone division bespoke EDUCATIONAL further cementing our presence in this very specialised of sectors.
Overseen by our managing director, bespoke EDUCATIONAL will focus on increasing our educational cleaning business throughout the UK whilst developing existing contracts throughout their life. We also offer a consultancy service to existing and potential clients' as well as professional bodies including facility management teams and other consultancy organisations
Corporate
Let your building do the talking and showcase your company
The corporate sector covers many business types, finance, law, marketing, media and professional services to name a few, but all rely on pristine premises to showcase your company and the services you offer.
bespoke recognises this and can guarantee the highest service of excellence in delivering our promise of an 'infinitely better' cleaning solution. Whatever service you offer, an individual tailor-made cleaning plan will be required and bespoke's management team will be at hand to work closely with you to develop cleaning regimes specific to your unique requirements.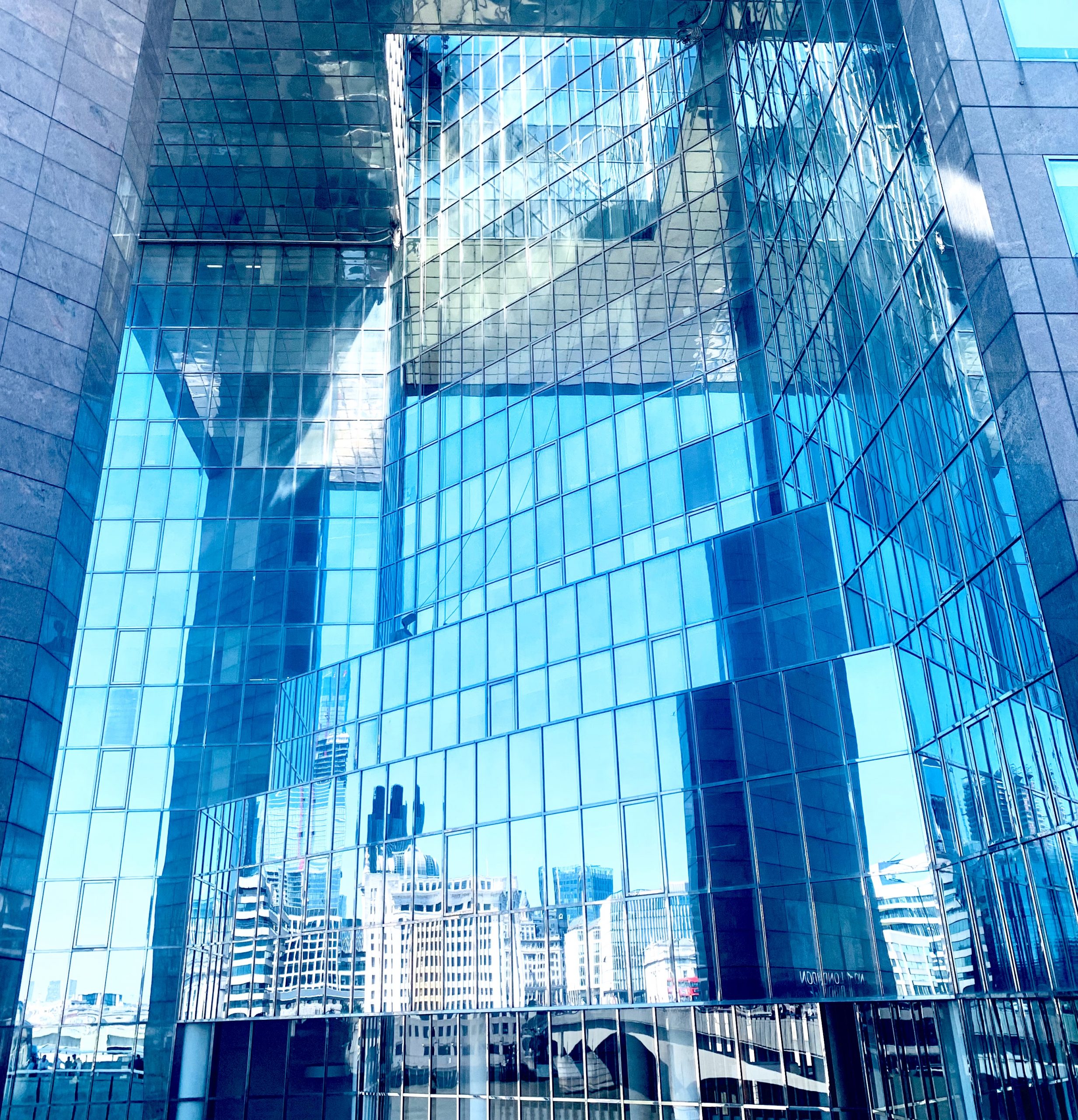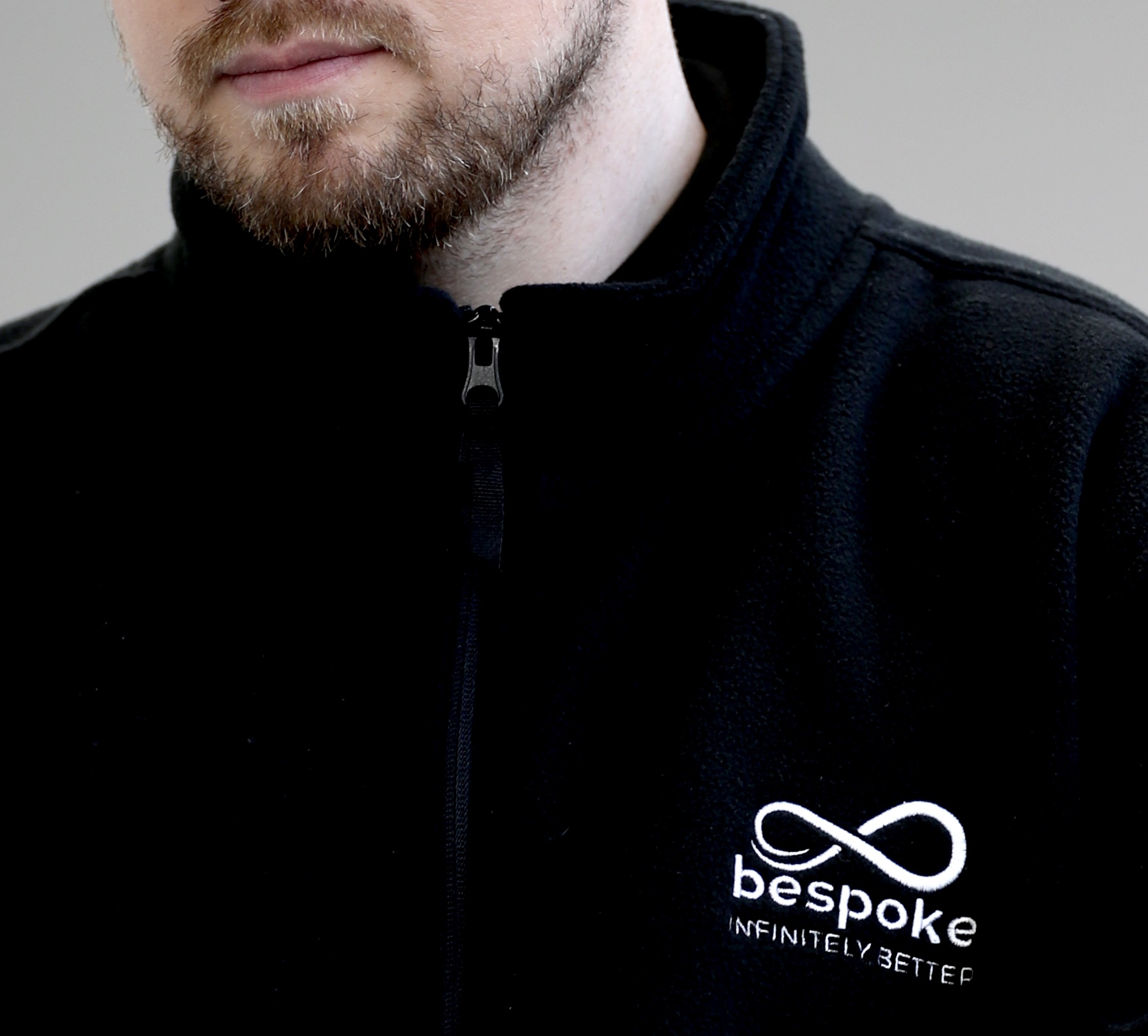 Manufacturing
Increase productivity with a clean approach to building practices
Let bespoke ensure that you have only the cleanest environment in which to operate your manufacturing processes. Clean floors, clean tracks and dust free overhead pipework and lighting will enable high productivity with absolute minimal downtime.
We understand that all manufacturing processes are unique, so will commit to working with your production team to find the most efficient and robust cleaning systems providing an 'infinitely better' cleaning regime.
Warehousing, distribution & logistics
On time is the only time that matters
We understand that getting that delivery on time is a must in today's consumer society.
bespoke will ensure the latest high-tech equipment and cleaning processes are put in place to ensure the very cleanest environment for your warehousing and distribution centre, with a focused cleaning regime to work around your busiest times, optimising performance and ensuring order flow through.
By working in tandem with your logistics managers we will develop a specific cleaning process to encompass daily and periodic cleaning tasks ensuring conformity to regulations and a safe working environment.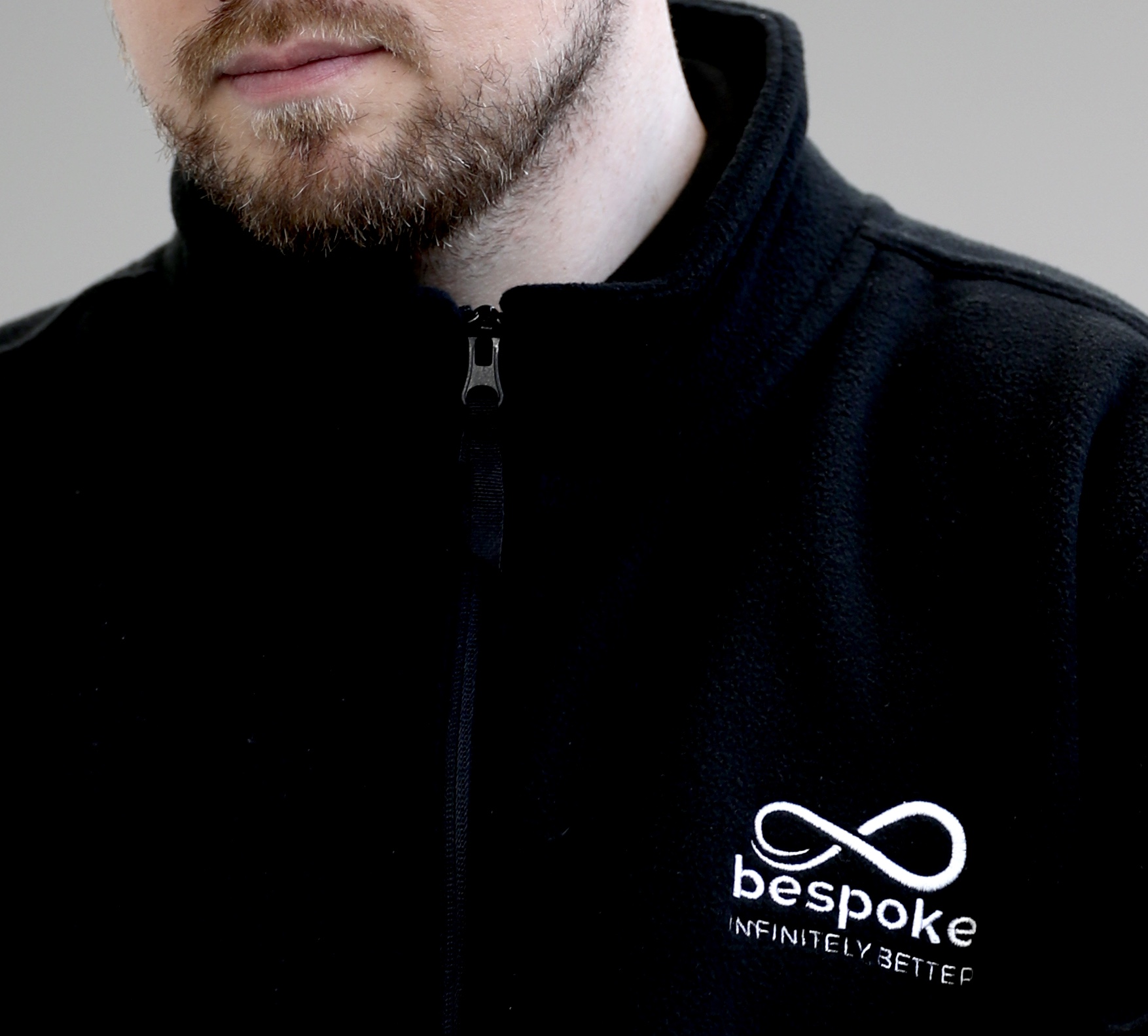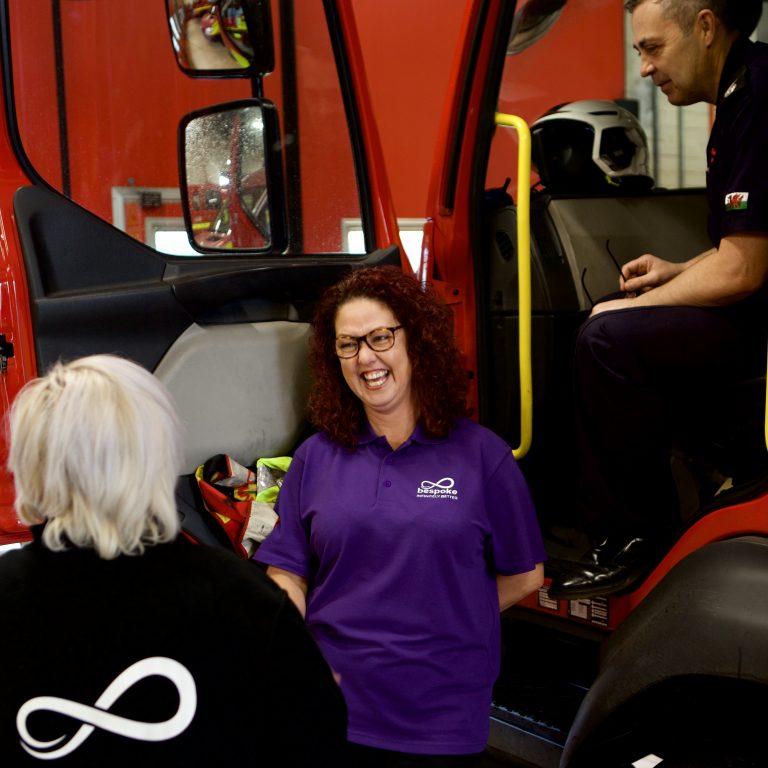 Public sector
Saving money without compromising standards is the way forward
Staying in budget has never been more important with funding squeezes and financial caps the norm in an ever-demanding world.
bespoke really understands the importance of keeping costs to a minimum whilst still offering an 'infinitely better' cleaning solution and can promise a focused cleaning approach with a view of reducing costs year on year.
By working with your management teams, we can share ideas and work closely to identify improvements in efficiency to drive down costs whilst increasing standards across your building portfolio.
Utilities
Standardise cleaning across your building portfolio
By working to the same robust processes across all your buildings, bespoke can guarantee and 'infinitely better' cleaning solution whether it be your head office facility or an outlying field-based satellite site.
The very nature of your business dictates a cross section of building sizes, locations and purpose which often leads to a variance in service delivery and a mixture of cleaning standards.
At bespoke, we ensure total continuity by imposing the same cleaning methodology and using the latest cleaning processing including standardisation of auxiliary services such as consumable provision, washroom & matting services and dispensing systems.