Our mandate is simple, 'to aspire to be the best in everything we do'
'By aspiring to be the best'; what does that actually mean?
To undertake every task to the very best of our ability
To aim to improve in everything we do wherever possible
To set the highest goals and aspire to reach those goals
To never be complacent and do less than our best
To gain accolades for our performance and keep us ahead of our competitors
To help others in reaching their goals of being the best at what they can achieve
If we stay true to these core values, then we will always be 'infinitely better'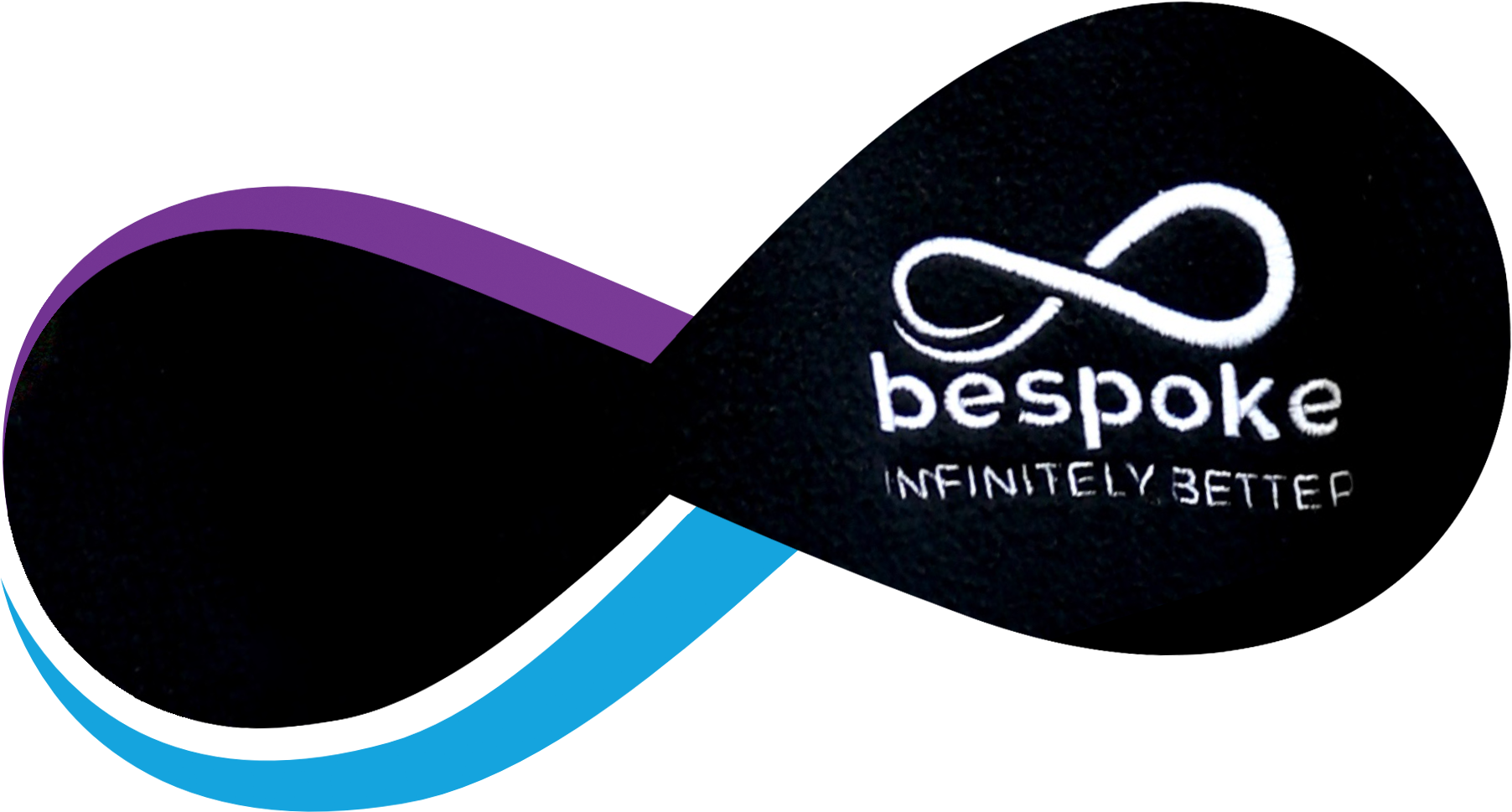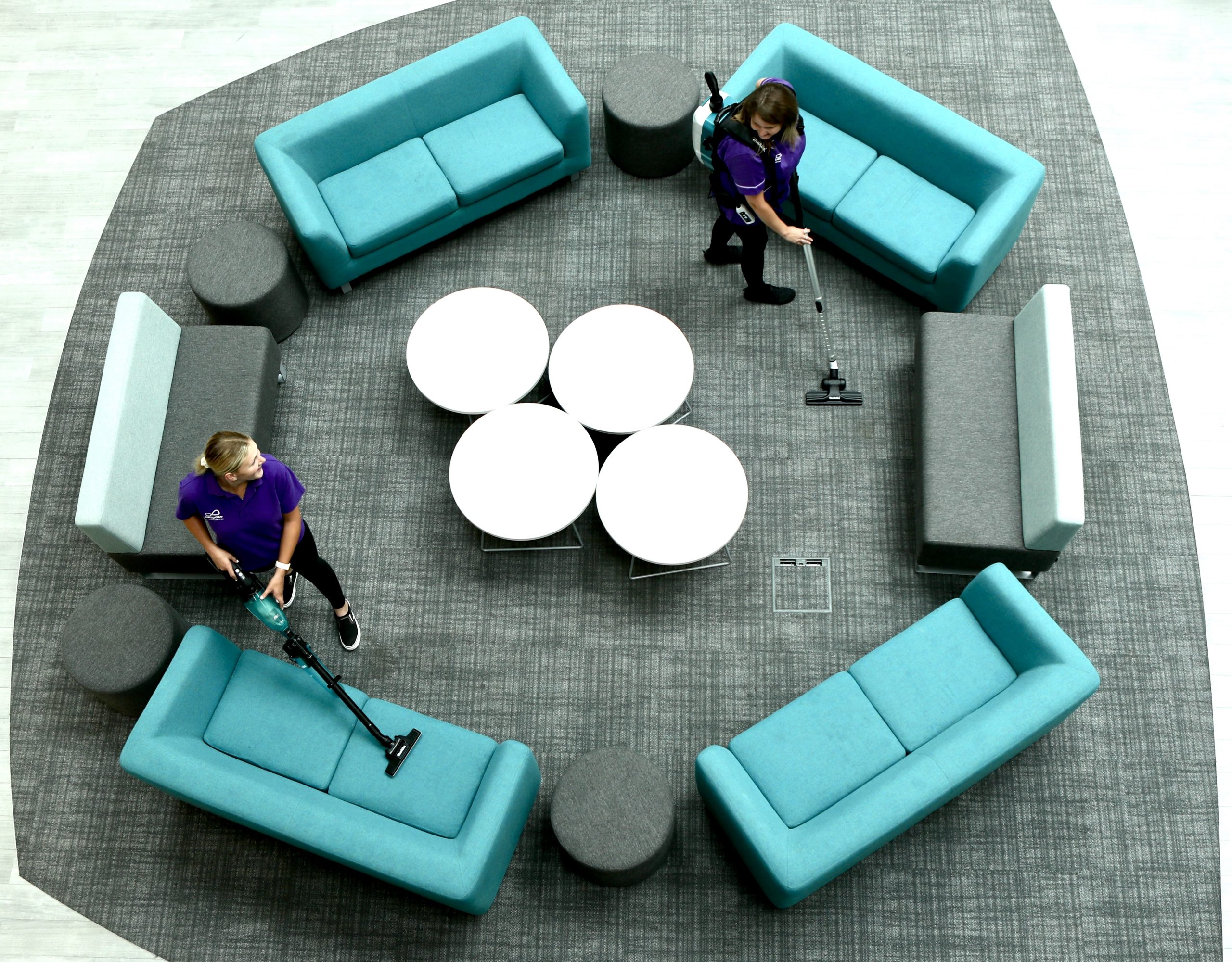 Keeping it simple
At bespoke we have fine-tuned our management structure to provide a simple but effective mechanism to operate efficiently on a consistent basis across our portfolio of business.
With no more than four tiers of management from our Managing Director Jackie Woodall to our on-site cleaning teams, communicational channels are freed up providing our clients' and employees with an immediate decision making process, ensuring a continuity of service and rapid response times to any problem.
Excessive layers of management do not exist at bespoke thus creating a dynamic team of managers and support staff to offer workable solutions to all your needs.
Action Stations: Meet Charlene, Heather and Sue
Our ActionDesk team are at the hub of our daily activities providing support and knowledge to staff and clients', solving problems or re-directing enquiries to relevant managers for fast action responses.
Manned throughout the week, our ActionDesk facility provides an immediate point of contact for our own staff and existing or potential clients to call for advice, help or just information relating to our cleaning services.
Charlene, Heather and Sue are always at hand whether by phone, email or 'Teams facility' to liaise with you in a supporting role to our management teams.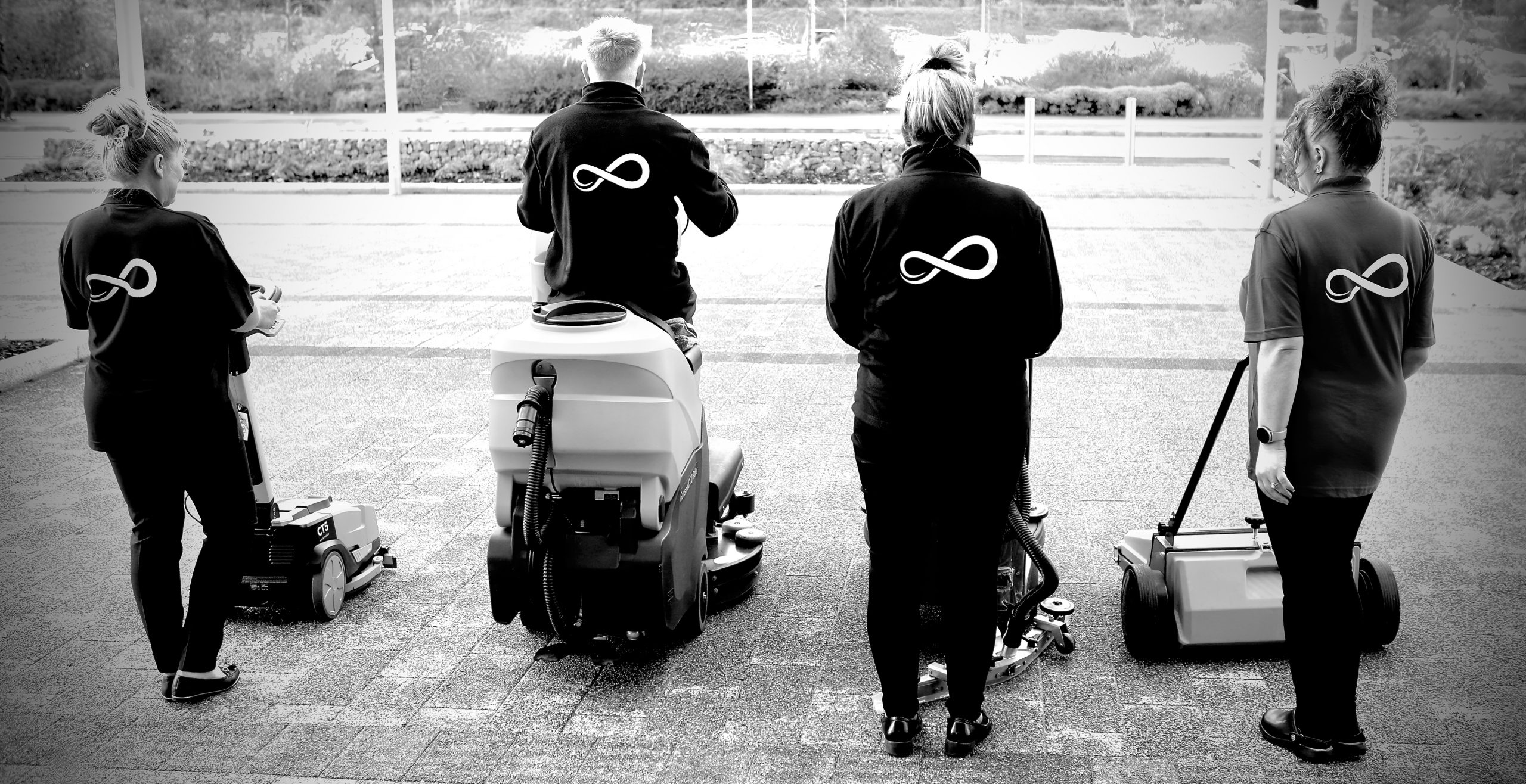 No one is bigger than 'the team'
At bespoke we acknowledge and encompass 'The Team'
The Team, Our Team, are all of our employees on every contract in every town and city, whether it is cleaning staff, administrators, support teams, managers or directors.
By working as a team in our goal of being 'infinitely better' we continue to grow as a company, conquering new heights, venturing into new sectors and providing more services. Without teamwork we would undoubtably fail and we truly believe that as a team we are 'greater than the sum of our parts'. By adopting and encouraging this ethos we know we will attract and retain the best staff, offer long term career opportunities and career progression for forward thinking and ambitious employees.
Let's not be afraid to recognise and award achievement
We are not afraid to recognise achievers, in fact we welcome them and reward them for excelling in their workplace.
At bespoke, you don't have to conquer the world to excel! Being a team player who motivates and leads from the front or simply someone who goes that extra mile to deliver what your client wants, we will acknowledge your efforts and reward them through our employee reward schemes.