A building is only clean when YOU say it is clean
Of course, not every building is the same, the same size, the same appearance and used for the same purpose. Therefore, a building is only clean when you the client say it is clean and bespoke meets and surpasses your expectations.
We work in complete tandem with your building specification ensuring we clean to that specification to guarantee all tasks are completed on time. If the specification is insufficient in reaching your expectations, then our management team will work with you in uplifting that specification to provide an 'infinitely better' service.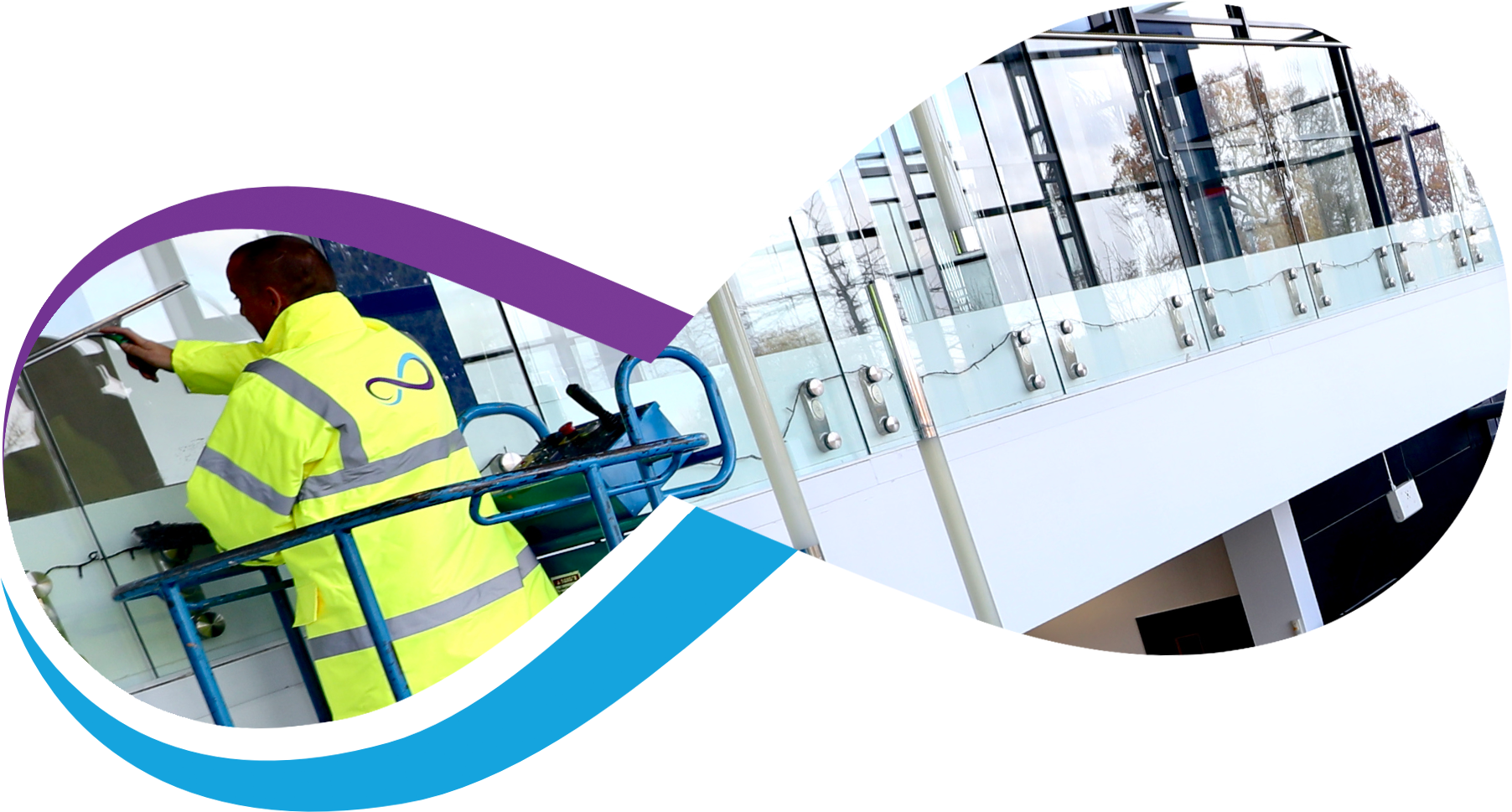 How do we ensure an 'infinitely better' cleaning solution? Our 4 Step Promise
In promising to give you an 'infinitely better' cleaning solution we are putting our reputation on the line. Being continually aware of this, we have to ensure that our working methods and cleaning rationale are both robust and sustainable.
So how do we achieve this? By adhering to four simple steps when we start a new contract.
Step 1 – Complete an in-depth survey of all the areas to be cleaned, time each area and calculate an overall time to create work schedules for each cleaning operative
Step 2 – Ensure the work schedules reflect the cleaning specification and distribute the workload evenly across the team
Step 3 – Ensure the team understand their duties, undertake comprehensive re-training and provide advanced cleaning systems and equipment
Step 4 – Offer management support and conduct quality audits on a regular basis. Ensure non-conformities are immediately addressed and re-training undertaken where necessary
Our 4-step promise to an
'Infinitely Better'
cleaning solution
'We are always looking for improvement'
Our concept of being an 'infinitely better' ensures we never rest on our laurels and are always looking for improvement, whether it be in cleaning standards or offering 'added value' through increased efficiency and productivity.
We achieve this by continually exploring the marketplace for new innovation in cleaning equipment and systems and working closely with our supply partners to keep at the forefront of developments.
Learn more about our innovation and continual improvement philosophy