We never pretend to be 'a jack of all trades'
As the saying goes 'jack of all trades, master of none' so at bespoke we only engage in areas that we know we can deliver time and again.
We have become experts by focusing on a few distinct sectors and services, offering our clients' a professional service of excellence with a purpose of enhancing every building-users working experience.
By focusing on the following services, we aim to give you a single point of contact in managing your facilities requirements.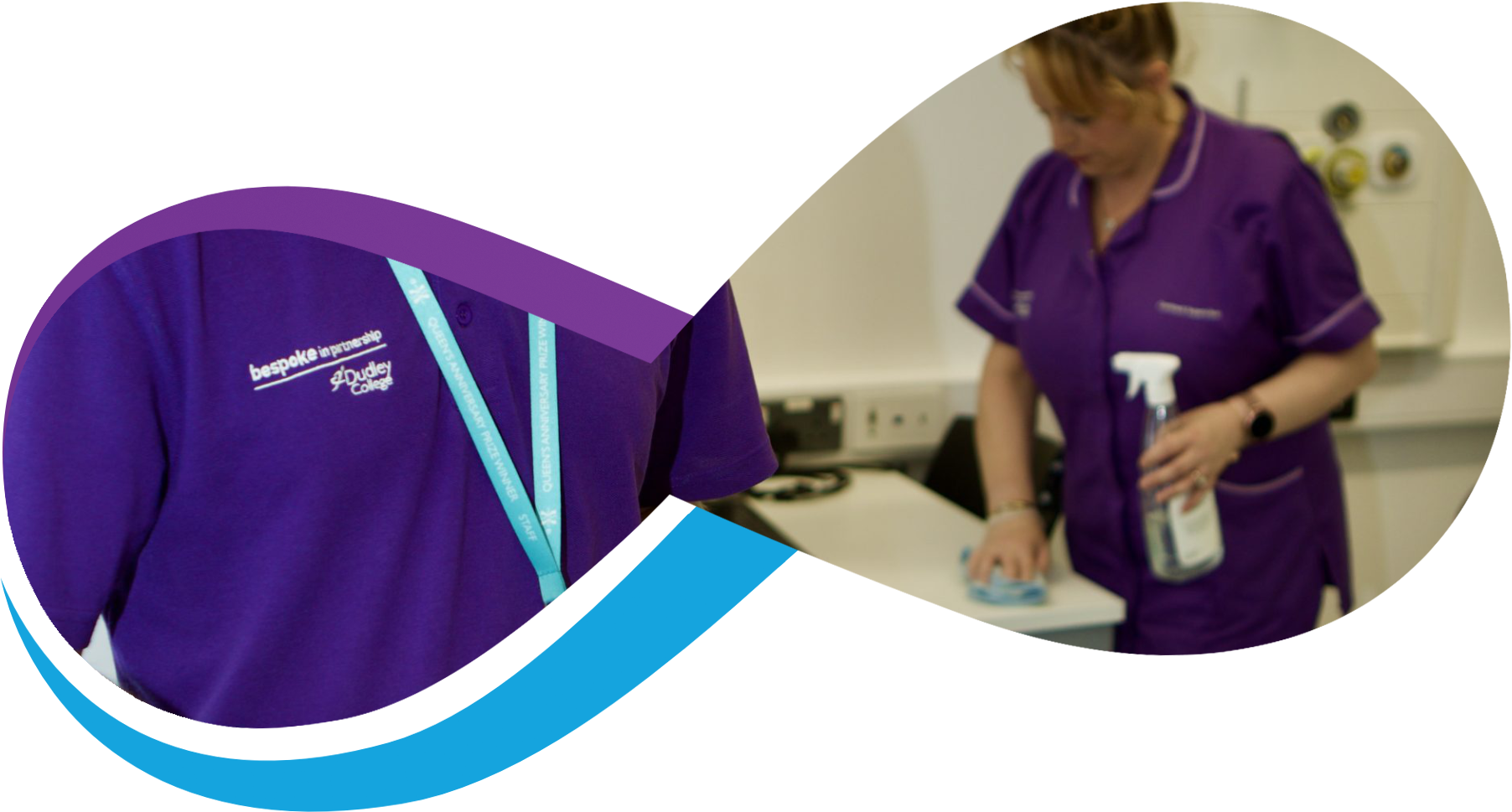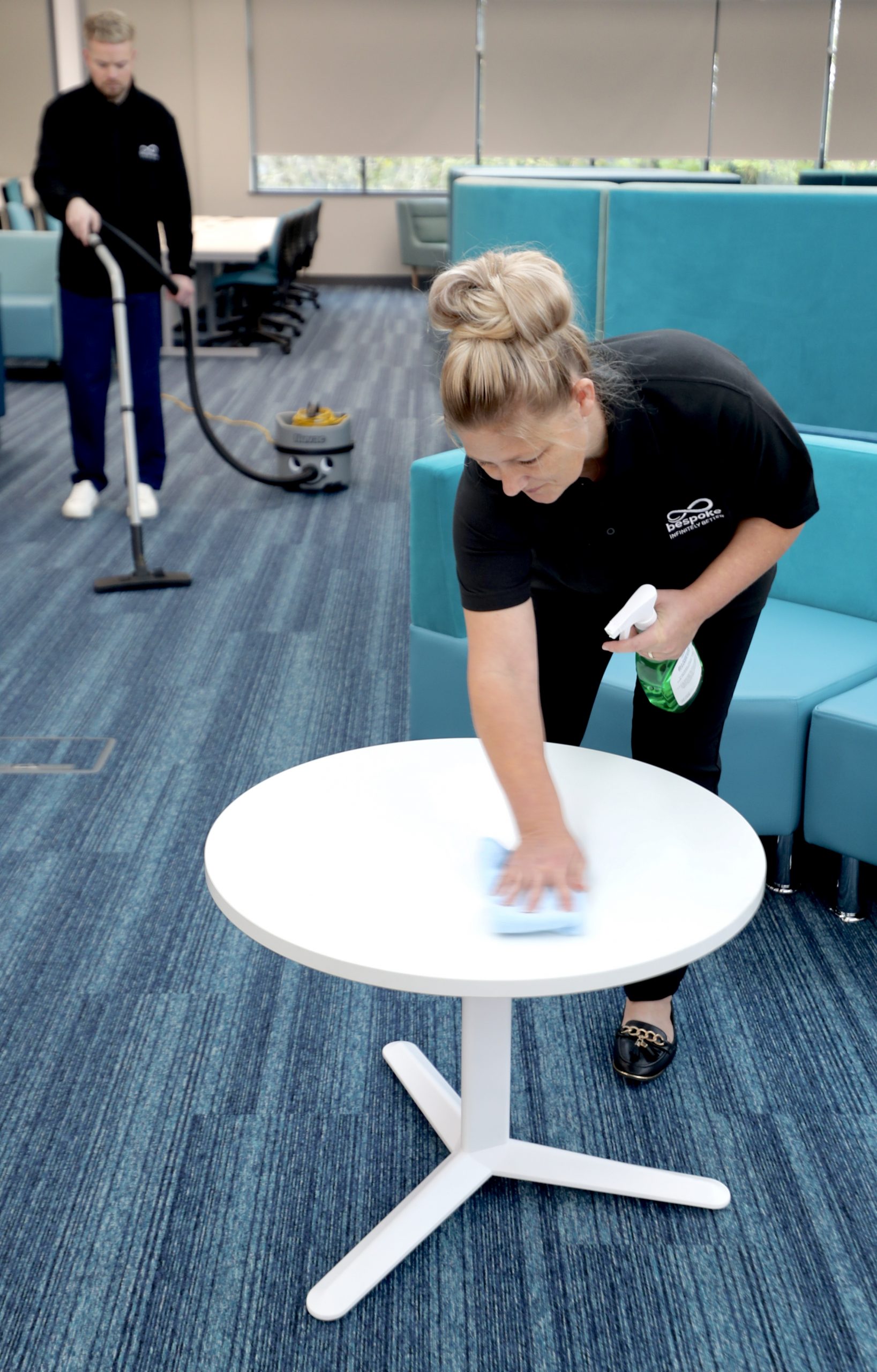 Building cleaning
We clean buildings, all kinds of buildings both internally and to the buildings' external fabrications.
Whether it's a daily clean to workspace or reception areas, touchpoint cleaning to high profile meeting rooms or periodic cleaning to windows and building fascia, bespoke provide a managed service to ensure a high-end building appearance and building warranty regulations are met by regular cleaning activity.
Specialist cleaning
Need a specialist clean not on the daily cleaning provision? We provide specialist cleaning to encompass most requirements either by our specialist services teams or service partners.
Our fully trained teams and service partners work to the highest standards to co-inside with your requirements, specifications and timescales, ensuring conformity at all times.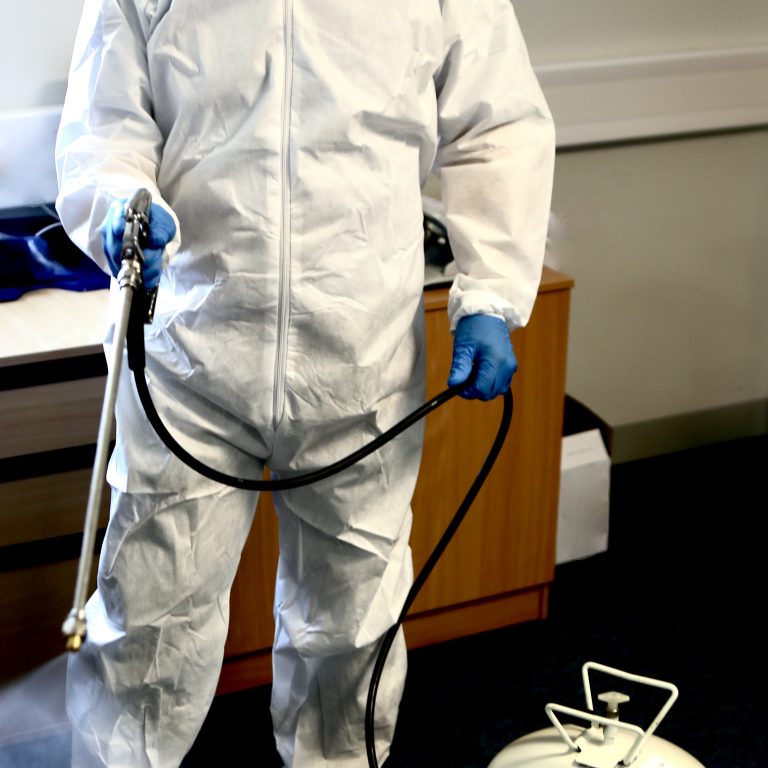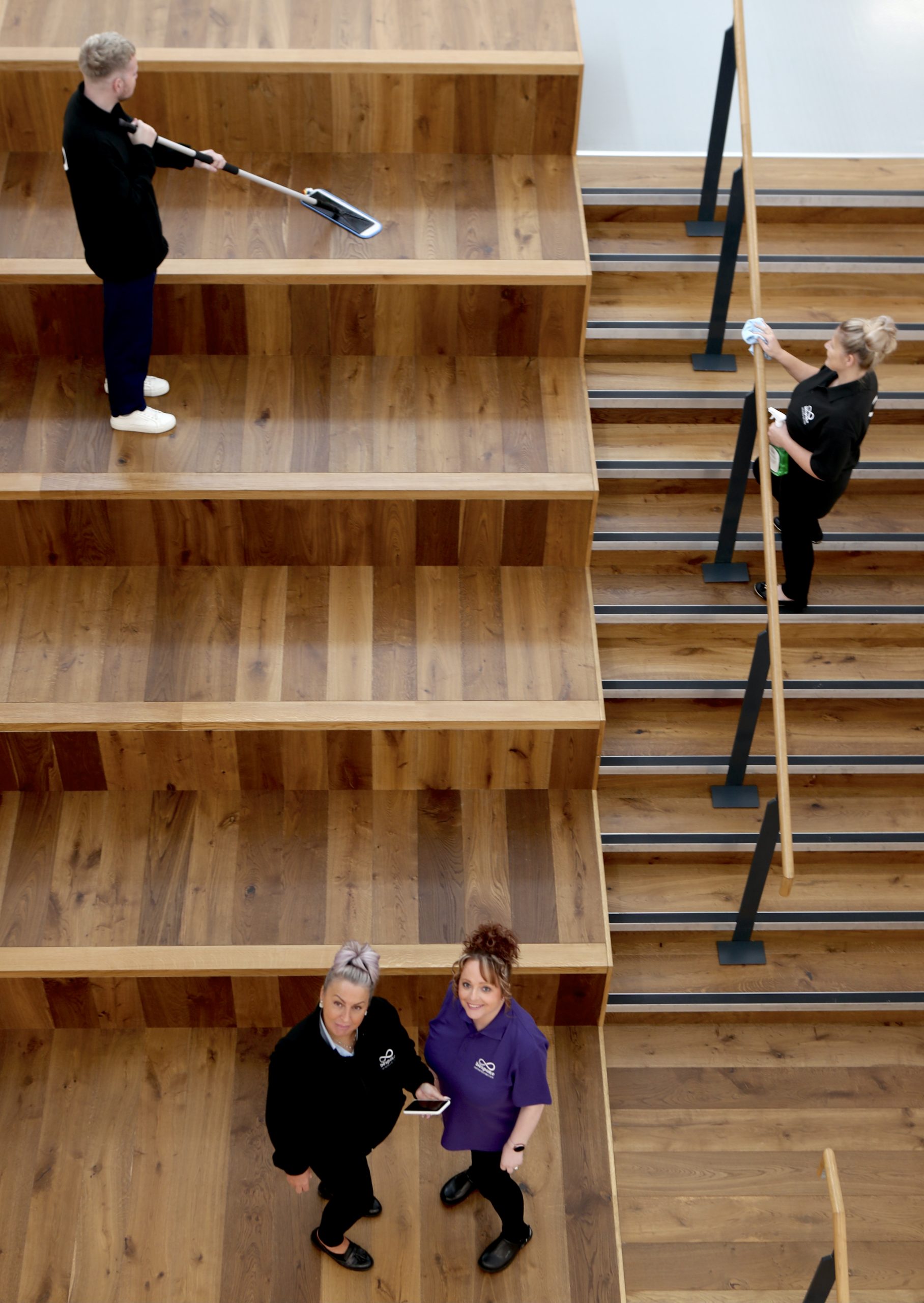 Educational cleaning
Since 2004, when we were awarded our first secondary school in Worcestershire, bespoke has positioned itself at the very forefront in the unique sector of educational cleaning. Whether you are a university, college, academy, secondary or primary school, there is no company who understands the very exacting and demanding art of cleaning an educational establishment than bespoke.
We have therefore launched a new division operating as a stand-alone entity; bespoke EDUCATIONAL.
Auxiliary services
In synergy with our cleaning service, we offer a range of auxiliary services to encompass your business requirements.
Working with long and established partners with a shared vision for excellence, we are able to deliver auxiliary services including washroom services, matting solutions, consumable provision, pest control, plant display and laundry services.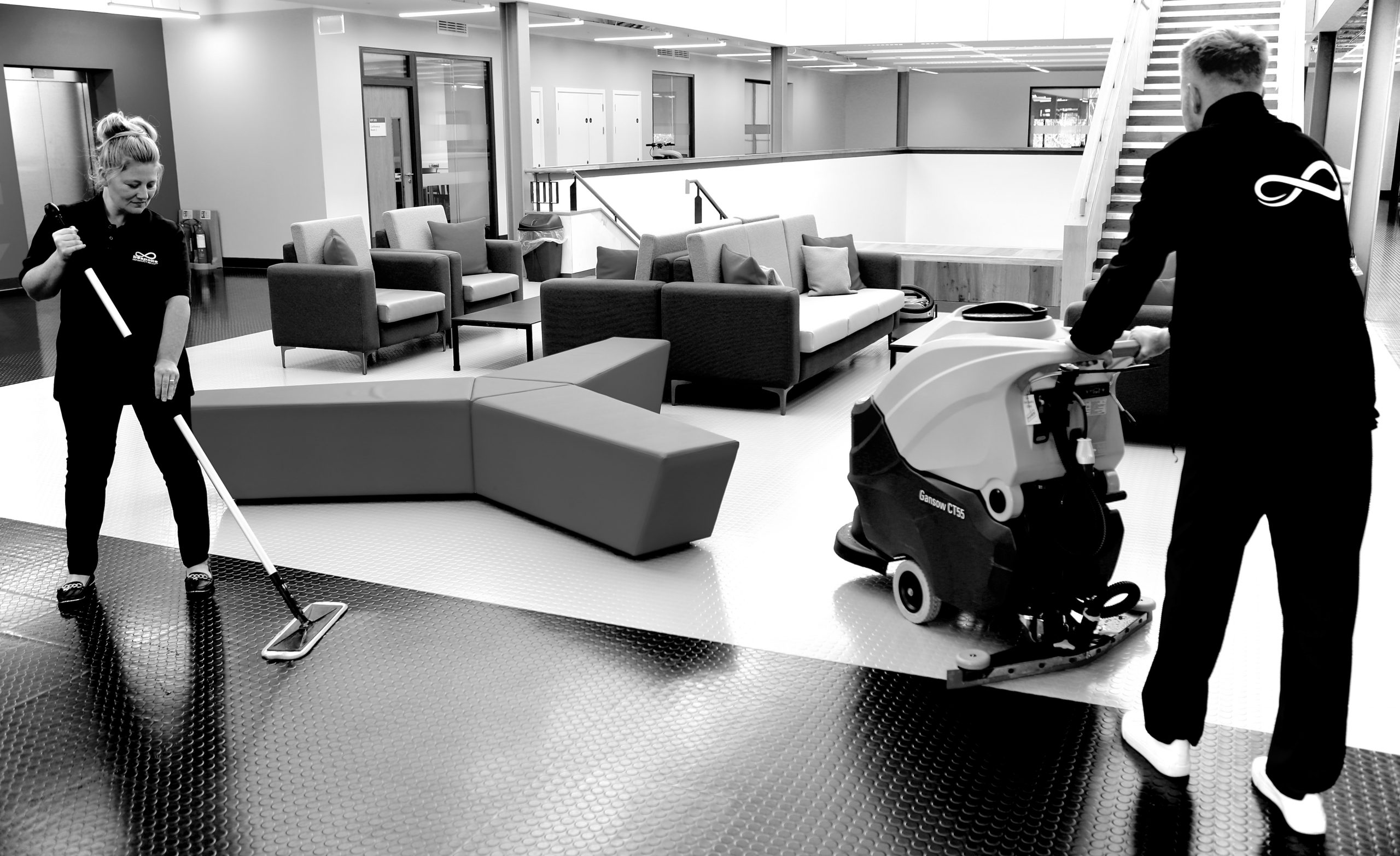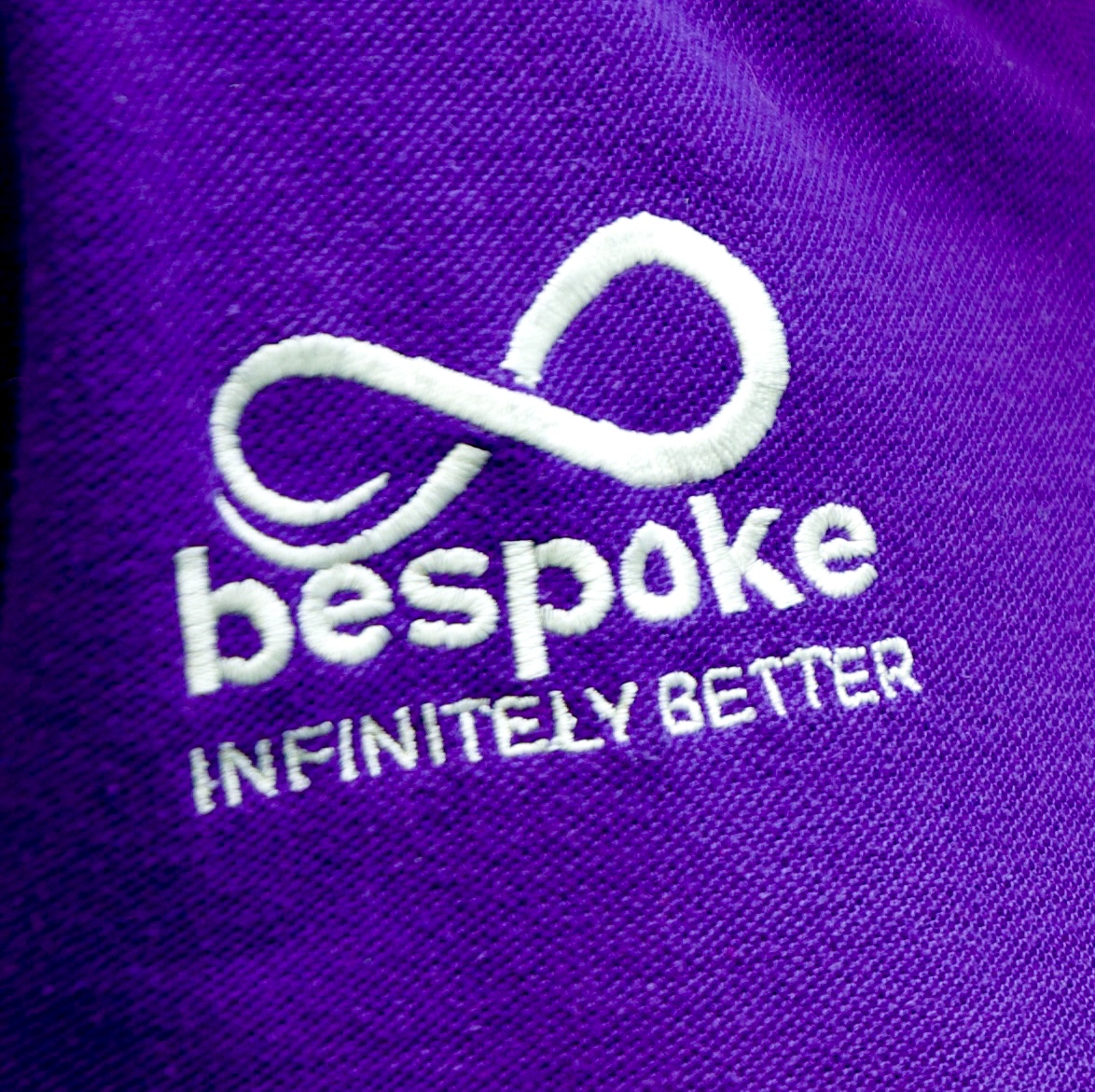 Waste management
We are fully focused on our drive to become 'carbon neutral' by 2026 within our head office facility and fleet management and welcome the opportunity to work with our existing and future clients in exploring waste management initiatives.
With our new HSEQ Director in place, we can offer advice and work with your management teams in reducing waste streams and offering more sustainable cleaning solutions.